FINAL RANKING
OF EUROPEAN UNIVERSITY VOLLEYBALL CHAMPIONSHIP
Rzeszow 2017
 
MEN'S COMPETITION
| | | | |
| --- | --- | --- | --- |
| 1 |  University of Rzeszow |  Poland | |
| 2 |  University Toulouse III - Paul Sabatier |  France | |
| 3 |  University of Nis |  Republic of Serbia | |
| 4 |  Istanbul Aydin University |  Turkey | |
| 5 | University of Bologna | Italy | |
| 6 | Polytechnic Institute of Porto | Portugal | |
| 7 | Bauman Moscow State Technical University | Russia | |
| 8 | Poznan University of Technology | Poland | |
| 9  | PXL University College | Belgium | |
| 10 | University of Gießen | Germany | |
| 11 | University of Jyvaskyla | Finland | |
| 12 | University of Bern | Switzerland | |
WOMEN'S COMPETITION
| | | | |
| --- | --- | --- | --- |
| 1 |  University "Vasile Alecsandri" of Bacau | Romania | |
| 2 |  University of Bordeaux | France | |
| 3 |  Eindhoven University of Technlogy | Netherland | |
| 4 | Technical University of Dresden | Germany | |
| 5 | University of Rzeszów | Poland | |
| 6 | University of Minho | Portugal | |
| 7 | The Zinman College of Physical Education and Sport Sciences at the Wingate Institute | Israel | |
| 8 | University of Helsinki | Finland | |
| 9 | University of Bergen | Norway | |
---
---
TRAINING DETAILS
Training sessions Teams can have training session in the following two sport venues: University of Rzeszow (three different placed grounds) and Rzeszow University of Technology Sport Center (three grounds in one place). Training playing grounds are indoor.  Balls for practice will be provided by host (provided balls could be different model or produce company, if team want to use own balls there is such a possibility). Teams will have to book training session with at least 24 hours advance. Training sessions last max 90 minutes. For reservation it is necessary to put a name of team in the schedule (example attached below) in hotel office  till the end of the dinner.
---
MATCH SCHEDULE BASIC INFORMATION 
Men will play preliminary round in 4 group round by robin system. Two best teams each group will play knock-out system to find a champion. Third places in each group will create group E playing robin system for places 9-12.
Women will play preliminary round  in 3 group by robin system. Semifinals women for the teams placed 1 added with the best placed 2nd team from first round. In the semifinal the best placed 2nd will not be playing against its opposite from the first round. SCAC will make an conditioned draw between the 1st placed teams from the other first round. Teams will have an additional day off between semifinals and finals. Teams from second and third places in groups (except best second team) will play for places 5-9 by creating pool D. Matches from the preliminary round will not be played the second time, but result from group play counts for ranking. Teams will be named D1-D2-D3-D4-D5 as follows:
| | |
| --- | --- |
| Setting for the playing places 5-9 | Name |
| Second best team on place two in pool play | D1 |
| Third best team on place two in pool play | D2 |
| Best team on place three in pool play | D3 |
| Second best team on place three in pool play | D4 |
| Third best team on place three in pool play | D5 |
To avoid playing two matches in one day few teams will have to play in official recovery day. But according the schedule they will be having other free day.
Schedule example for matches in the group "D"

Date

Court 1

Court 2

29th

D5-2ndA

3rdA-3rdB

30th

D5-3rdA

2ndA-2ndB

01st

D5-2ndB

2ndA-3rdB

02nd

D5-3rdB

2ndB-3rdA
 Advance Match Shedule will be posted in two days
---
EUC 2017 Volleyball, EUC Rules and Regulations 
Respecting:
VOL 1 REGULATIONS
Organizing Committee European Univeryity Volleyball Championships Rzeszow 2017
based on the Technical Regulations FIVB and the CEV.
VOL 2 COMPETITIONS
Team Tournaments:
• 1 (one) men's tournament, maximum of 16 (sixteen) teams,
• 1 (one) women's tournament, maximum of 16 (sixteen) teams.


VOL 3 PROGRAM
The competitions consist of 7 (seven) days, including 1 (one) day of rest for each team. The General Technical Meeting, where the presence of each head of the delegation is obligatory, will be held 1 (one) day prior to the start of the competition.
VOL 4 TEAM DELEGATION
The delegation will consist of minimum 10 (ten) and maximum 14 (fourteen) athletes and minimum of 1 (one) and maximum of 5 (five) officials. A team composed by 14 (fourteen) athletes has to appoint 2 (two)libero, a team composed of 13 (thirteen) athletes has to appoint minimum 1 (one) libero, a team composed of 10 (ten), 11 (eleven) or 12 (twelve) athletes is allowed to appoint up to 2 (two) libero but doesn't have to play with libero. The head of the delegation and coach must be appointed.
VOL 5 REFEREES
The delegation shall include a referee with at least the highest national license; a relevant license of the National Volleyball Federation must be submitted 2 (two) months prior to the competition. Delegation failing to fulfil this obligation must pay 1.000 EUR to the Organizing Committee. Accommodation and food for the referee will be provided by the OC without charging the participation fee; no refereeing fee is provided. 
OC provide 2 (two) sets of polo shirts per referee; referees shall bring own long dark colour trousers.
VOL 6 PLAYING SCHEME    
The format of the tournament will be decided by Competition Technical Commission taking into consideration the number of teams entered.
VOL 7 DRAW, SEEDING
The draw will be done in the presence of EUSA representative taking into account EUSA Volleyball ranking. The university team of the hosting city or in their absence the hosting country's highest ranked team will be placed on first (1) place in pool A. Teams from the same country shall, whenever possible, be placed in different pools.
VOL 8 FINANCIAL OBLIGATIONS
Each team has to pay fees defined in EUC Regulations by the specified date. The deposit must be paid on EUSA request.
VOL 9 UNIFORMS
EUSA rules concerning players' uniform are based on FIVB Rules.
Uniform consists of a jersey (shirt), short, training suit, and must be the same for the whole team. The libero has to wear the same uniform in a different colour. Player equipment (accessories) consists of shoes, knee-guards, ankle supporters and elbow protections. Sleeves for legs and arms have to be in the main colour of the shirt. All letters and numbers (university name/code, player's registered jersey name and player's numbers) on the player uniforms must be Latin characters and must be in contrasting colours to the part of the uniform where they are placed. Numbers has to be placed on front and back side of jerseys. During the entire duration of the EUC competition each player must wear the same number.
VOL 10 AWARDS
Awadrs according to EUC 2017
OC is working hard to enlarge the individual awards ;)
GENERAL SPORTS RULES
GSR 2 Official EUC days are:
GSR 2.1 Day 0 (zero): Team arrivals, accreditation procedure, training sessions, SCAC meeting
GSR 2.2 Day 1 (one): Last possible day of teams arrivals (until 13.00), accreditation procedure, the GTM and training sessions;
GSR 2.3 Day 2 (two) – Day 9 (nine): Opening Ceremony, competition, training session, Awards and Closing Ceremony;
GSR 2.4 Day after the Closing Ceremony: Teams departure;



SPORT VENUES
Competition playing indoor grounds - 4 in accordance with FIVB regulations
1. City sport hall "PODPROMIE"  4304 spectators
    Main court of EUVC Rzeszow 2017 
2. Small sport hall "PODPROMIE"  400 spectators
3. Old city sport hall "ROSiR"  674 spectators
Training playing indoor grounds
1. University of Rzeszów Sport Halls  3 playing grounds 
2. Rzeszow University of Technology Sport Center  3 playing grounds 


EQUIPMENT
OFFICIAL BALL EUVC RZESZOW 2017 - MOLTEN V5M5000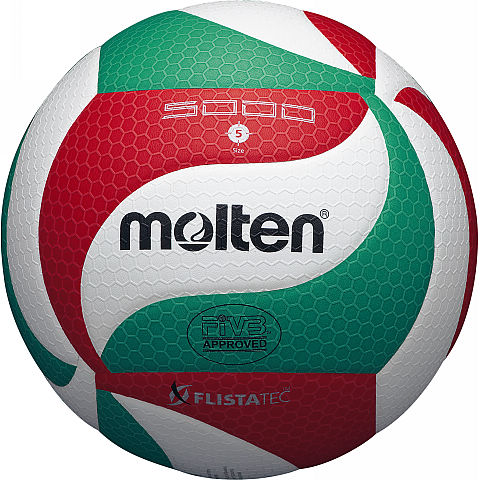 Training Ball EUVC Rzeszow 2017 – Molten V5M5000, Molten V5M4000, Molten V5M4500, Mikasa MVA200 CEV,  Mikasa MVA300,